NOTE!!!

No slack gas. need to purchase their own

Specifications.
Main material: aluminum alloy + brass + stainless steel + glass
Small gas canister: 5 * 3 * 4.5cm 118g
Gas lamp: 4.8 * 3 * 10cm 108g
Octagonal lampshade: 5 * 3 * 13cm 56g
Cup shade: 5.5**12.5cm 43g
Extension long tube: 22.7*1.8cm 63g
Extended short tube: 15.7*1.8cm 49g
Color: deep air gray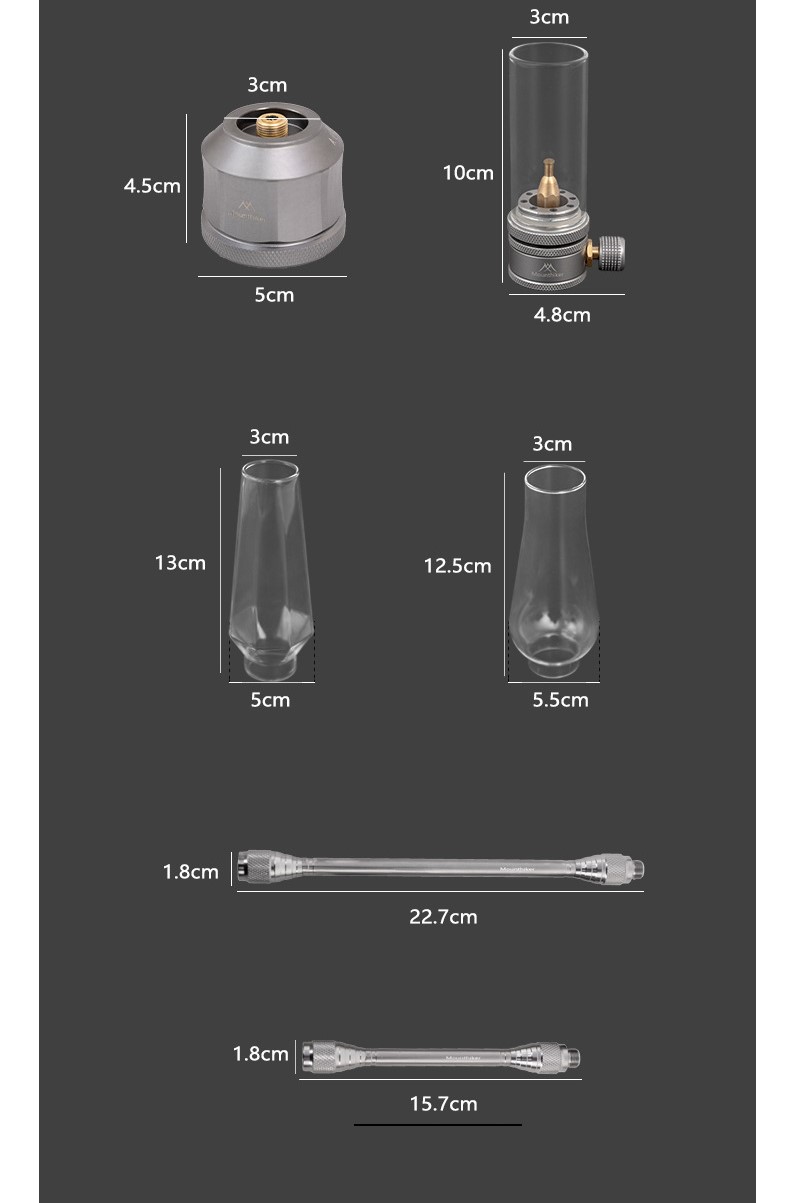 Adjustable fire power. windproof design and low power consumption. This lightweight and compact chandelier is perfect for outdoor activities.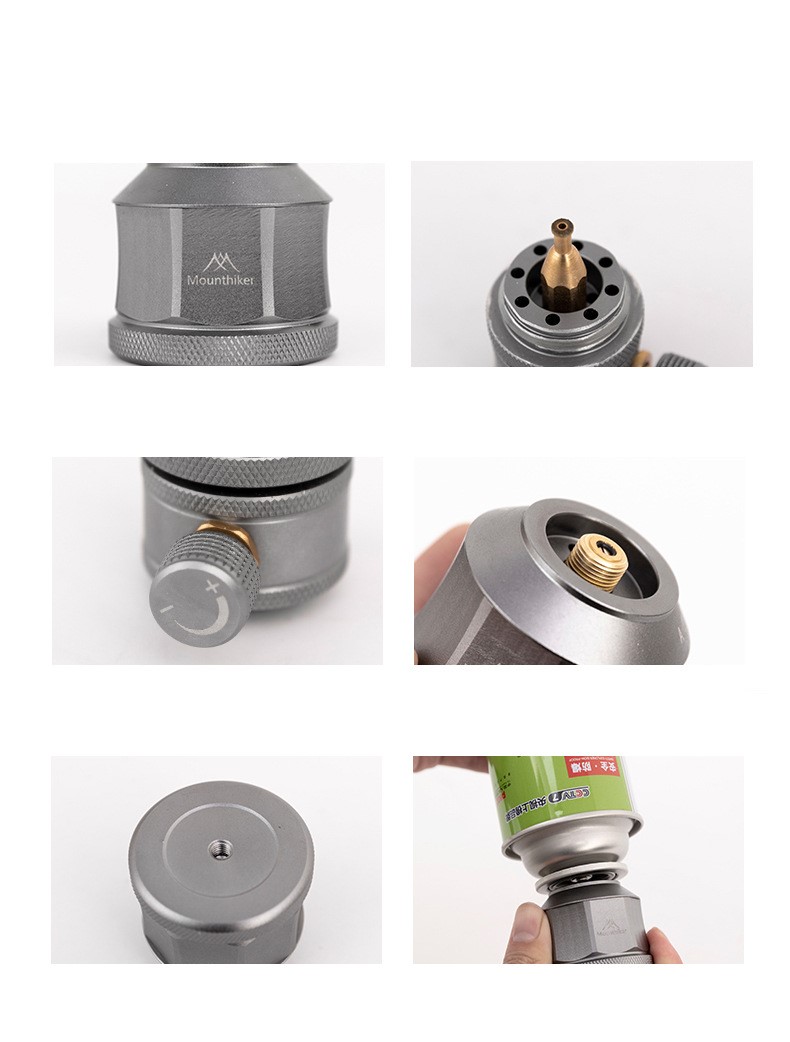 Features.
Aluminum alloy lamp head with extended brass nozzle. stable oil output and small air intake for more complete combustion.
Size badge printed on both sides of the valve. you can control the rotation of the valve with fire or switch.
Removable glass cover with two built-in shock-absorbing silicone rubber rings. stable and not easy to fall off. easy to disassemble and install.
Aluminum body is made of aluminum alloy and brass with brushed texture surface. durable and practical.
The interface of the furnace body is completely cut by precision process. The interior has a closed gas function. which can be directly filled with gas canister cartridges.
The bottom screw connector can be rotated and fixed on the camera tripod.
Pine wood storage box with retractable pouch for easy storage. Fully wrapped sponge cushion to prevent collision when carrying.