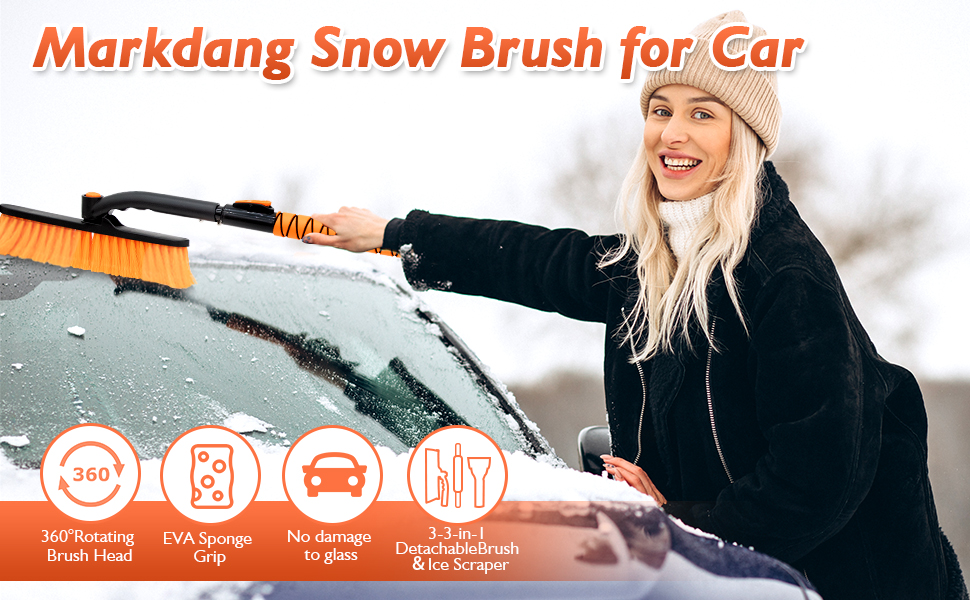 Our snow brush is made of fully upgraded ABS material. The brush head is made of encrypted bristles. which do not harm the body. The grip part of the handle is covered by high-quality EVA foam. soft and skin-friendly. snow removal does not freeze your hands.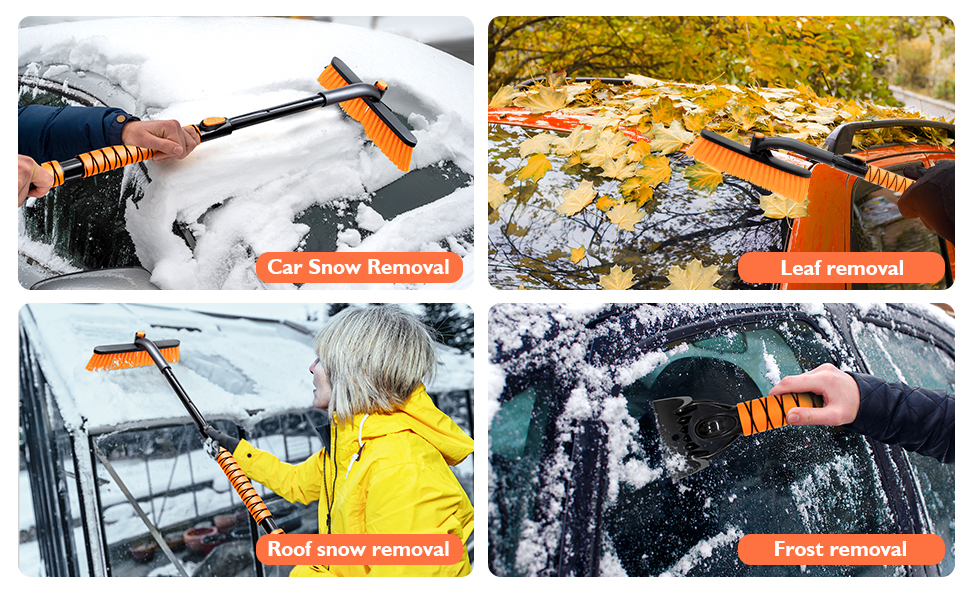 360° Rotating Snow Brush: Easily press the button to rotate the brush head 360° and lock the brush head in horizontal or vertical direction. You can sweep the thick snow in different directions. helping you to sweep the snow on top of the windshield. car roof in a matter of minutes. please make your journey more comfortable and snow removal becomes easy.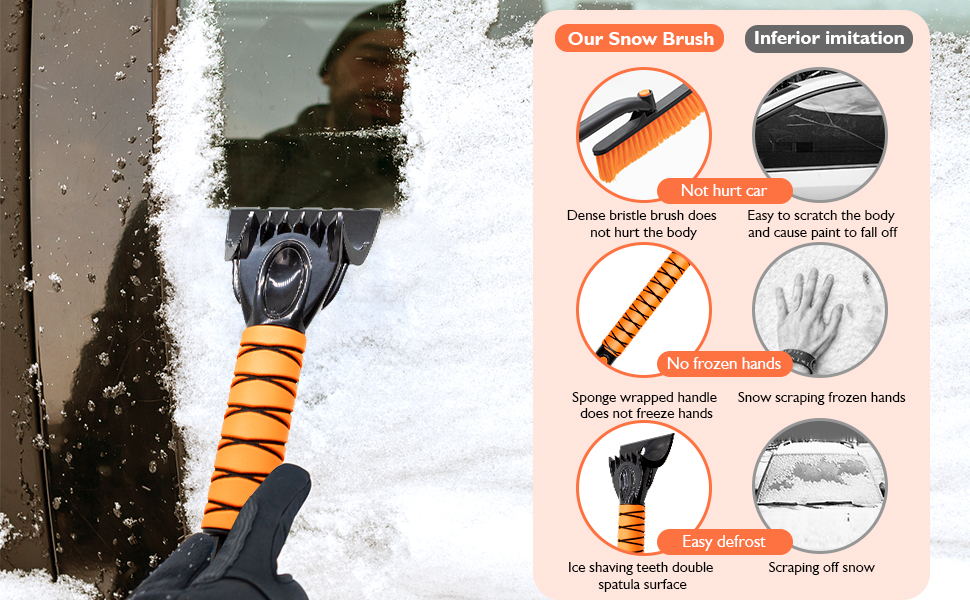 Retractable Handlebar: Markdang car snow brush can be extended from 30 to 38.5 inches and can easily reach the center of the windshield and the roof of your car. The length can be adjusted according to your needs. Thick metal aluminum tube telescopic rod. the material is more solid. The handle is designed with snap locks. firm and reliable. and you can pull it back when not in use. saving time and convenience. Suitable for cars. trucks. SUVs and other models.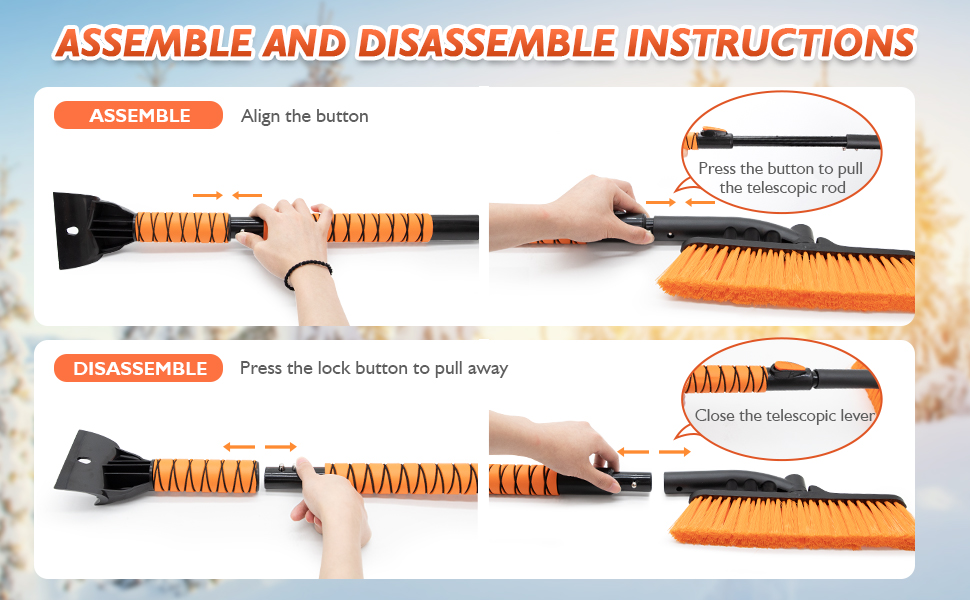 3-in-1 Design: The car snow scraper is made up of three parts: brush head. handle and ice scraper. The ice scraper is used to remove frost and the snow brush is used to clear snow. Our car snow brush is an effective tool to easily remove snow from the top of your car. The car ice scraper can be quickly disassembled. small storage space. easy to carry. save time and effort. Still worried about hanging on the snow. but can't scrape off the frost? Our ice scraper is made of durable PP plastic material. ice shaving teeth. solid and reliable double blade surface. not afraid of thick ice. in the cold winter will not open layer. long service life.