⚙️High Performance Glass Tile Opener⚙️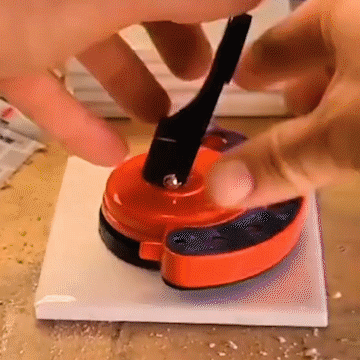 Discover the ease of drilling with this Glass Tile Opener Bit Positioner!! A multi functional tool suitable for ceramic. porcelain.marble.  glass and tiles to perfectly make the operation smooth and prevent the hole from breaking.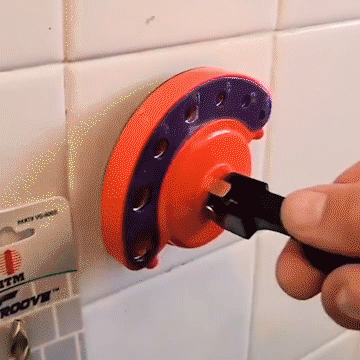 Engineered  with different diameter holes to further reach areas that are difficult to work on. Made from high quality materials and user friendly design. this positioner is definitely a must have!
💡Highlights💡
Dependable Material

– equipped with a durable handle. making the holes more accurate  as the drill base is firmly attached on a smooth surface. keeping away the drill  guide from moving for  an overall smooth operation

High Quality Material

– this hole locator is made from a high grade carbon steel and superb engineering plastics that is rust and wear resistant

Special Features

– includes a push button spanner. 90° degree pressure absorbable suction cap. glass drill bits . water injection hole

Application

– simply identify the position to be drilled. place the drill bit in location hole.push down the base handle. fasten the hole  with a drill and it's done!

Space Saver

– very handy and easy to store
Specifications
Product Weight: 105 grams

Drill Bits Sizes: 4mm. 5mm. 6mm.7mm. 8mm. 10mm. 12 mm

Material: Alloy

Color: Orange
Product Includes
1 x Glass Tile Opener Bit Positioner