Handheld Alcohol Sugar Refractometer Digital Tester Wine Concentration Meter Densitometer 0-25% Alcohol Beer 0-40% Brix Grapes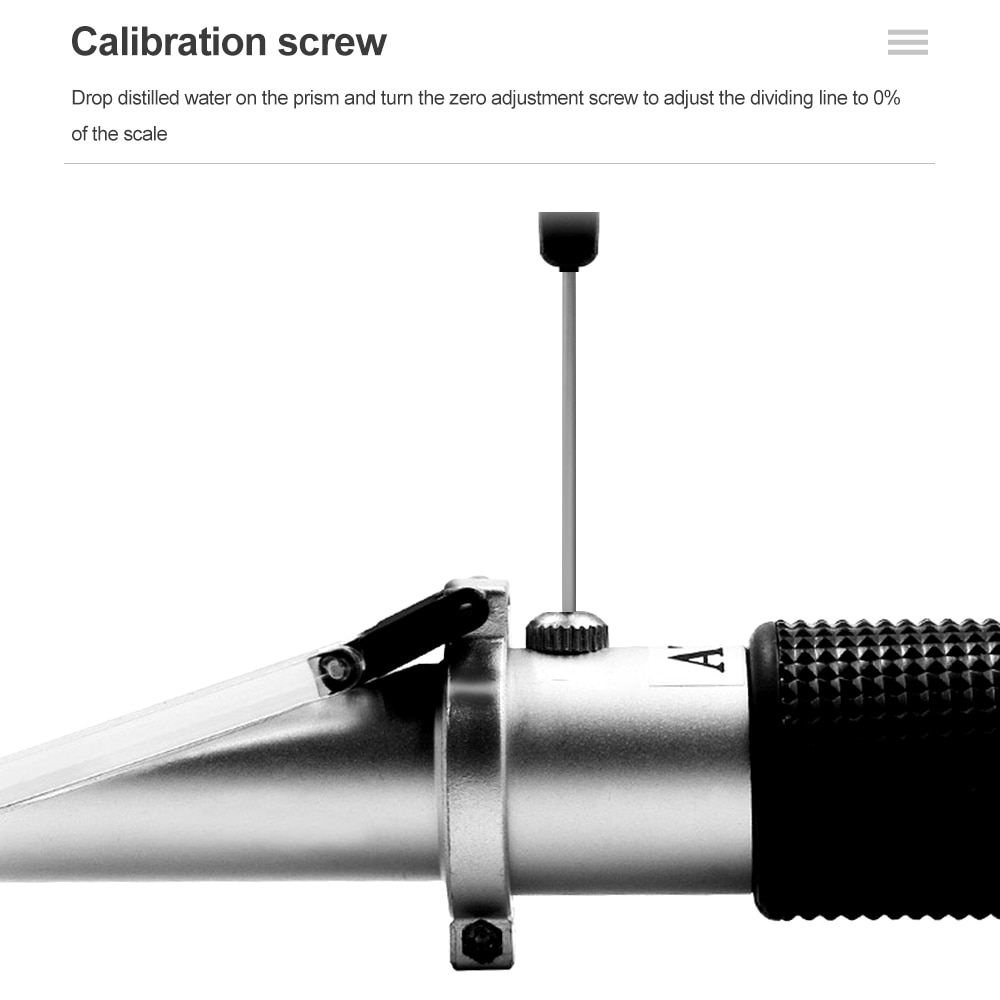 Dual Scale: Brix Scale and Specific Gravity Scale

Full range 0 to 40% Brix scale with 0.1% scale division

Sturdy metal body. made of durable Aluminum

Require ambient light source only

Compact design with rubberized grip handle

Adjustable for focus

Heavy-duty & lightweight

Clear display of scales

Soft and flexible eyepiece. superior comfort while viewing

Simple & easy manual calibration

Instant and reliable measurements of aqueous solutions

ATC Compensation Range (i.e. Built-in Automatic Temperature Compensation System) from 10 Degree to 30 Degree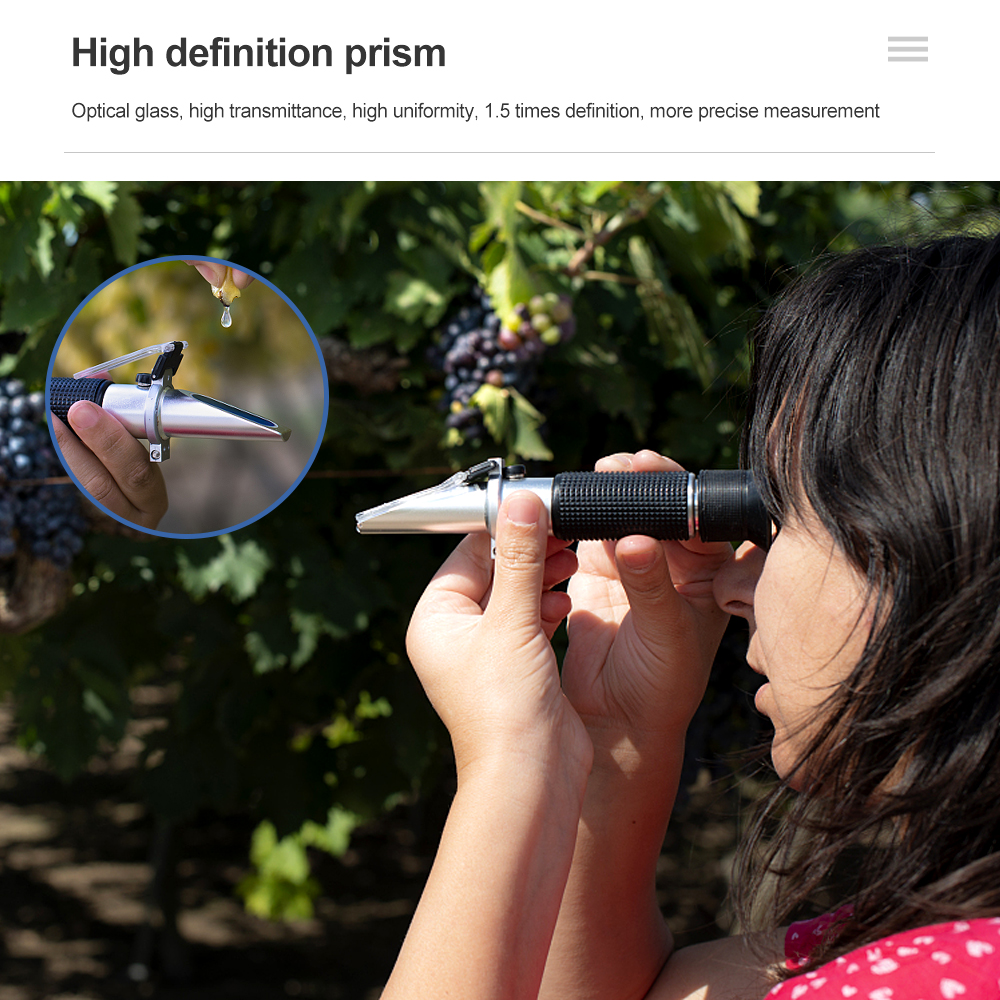 Specifications :
Brix: 0~40%

Alcohol: 0~25%

Wort Specific Gravity: ±1%

Brix:1 % Brix

Wort Specific Gravity: 0.1

Automatic Temperature Compensation (ATC): 10°C~30°C (50°F~86°F)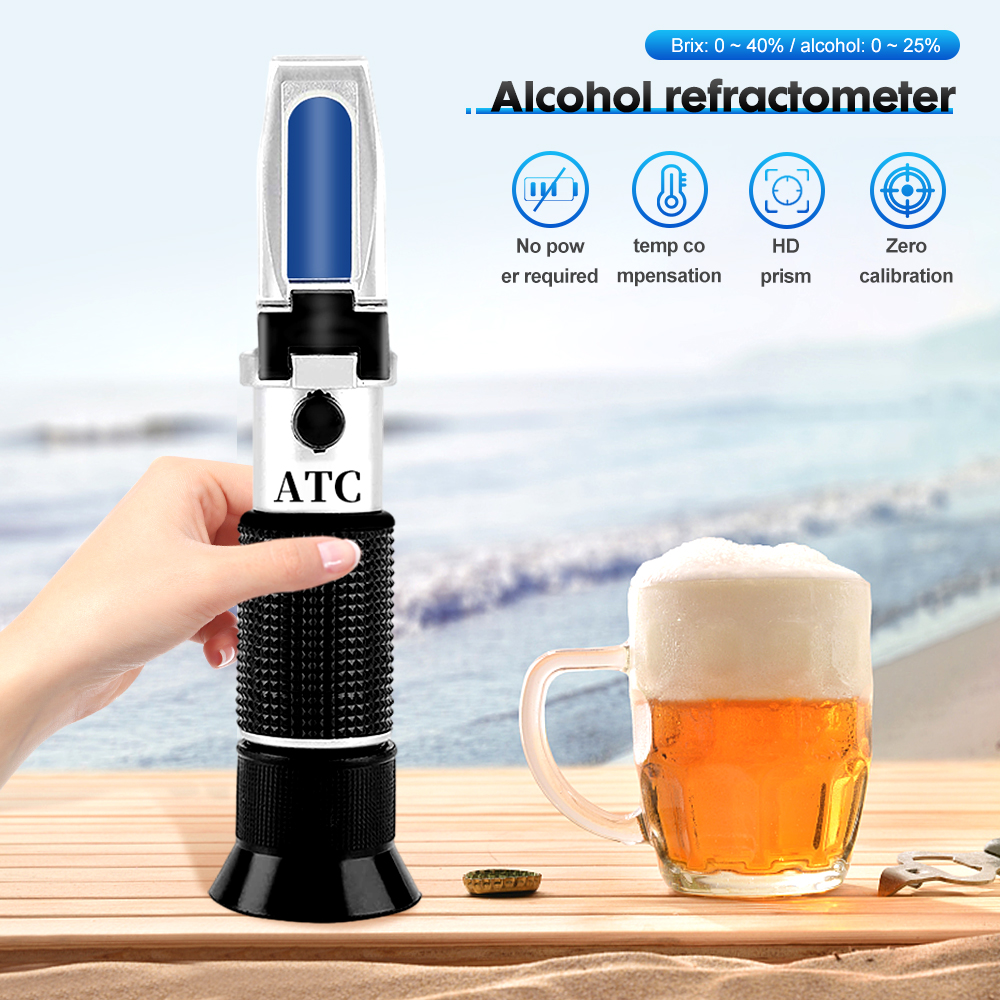 Operation:
Step 1 :Place a few drops of the liquid on the main prism.
Step 2:Cover the prism.look through the eyepiece against the light.
Step 3:Adjust the eyepiece to the clear state.
Step 4:You can read the result value on the scale.
Package Included:
1)1 x Refractometer

2) 1 x pipette

3)1x instruction manual

4)1x mini screw driver

5)1x cleaning cloth

6)1x retail box
AltAlt