Quick fix for your circuit board. computer. car. or even Barbie 😍
Self-ignite. solid built. tight sealed.

Easy to use and safe.

This product was recommended by 99% of reviewers.
SOLDER. WELD. USE AS A TORCH OR EVEN A HOT KNIFE with the interchangeable soldering tips: bevel. a deflector for heat shrink wrapping. plus the base tip used for torch mode.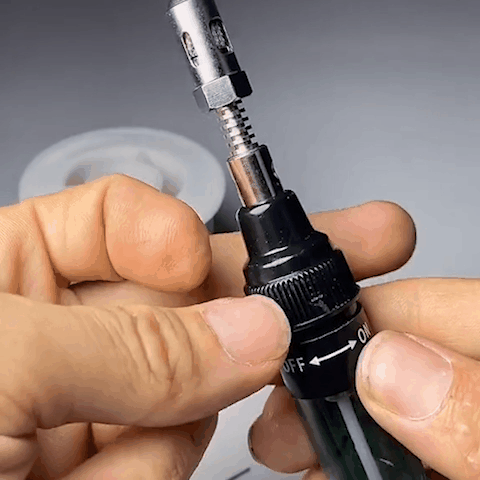 PORTABLE AND CONVENIENT – It's cordless. with no bulky cord or wire. so it's easy to use where you need it and not limited to being near a plug;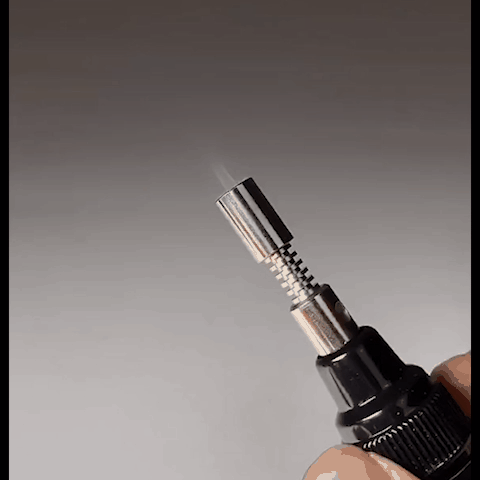 ADJUSTABLE TEMPERATURE between 410 – 850 °F. and up to 2400°F in torch mode. one gas filling lasts 30-100 minutes at mid setting.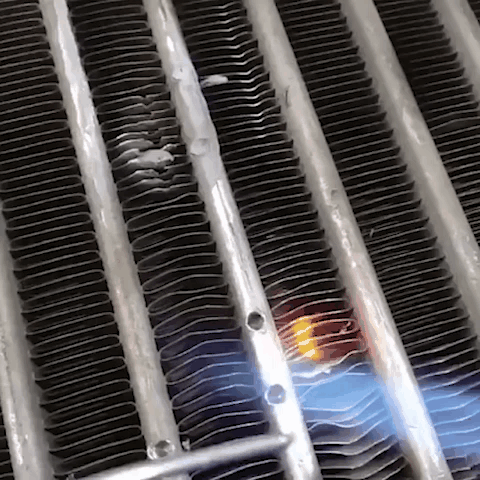 GREAT FOR DIY. arts and crafts. jewelry making and repair. brazing. model building. electrical and electronic circuits. general heating or drying. light gauge welding. PVC bending. even barbie. and more.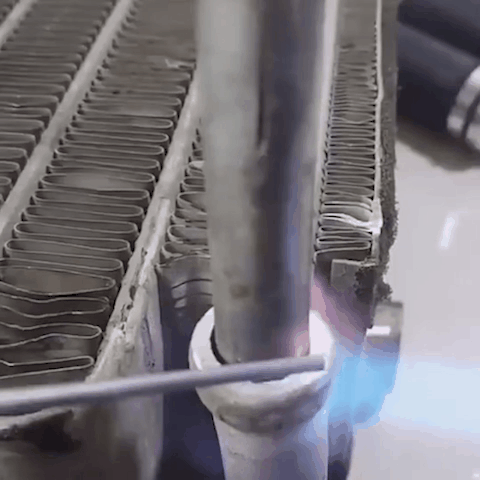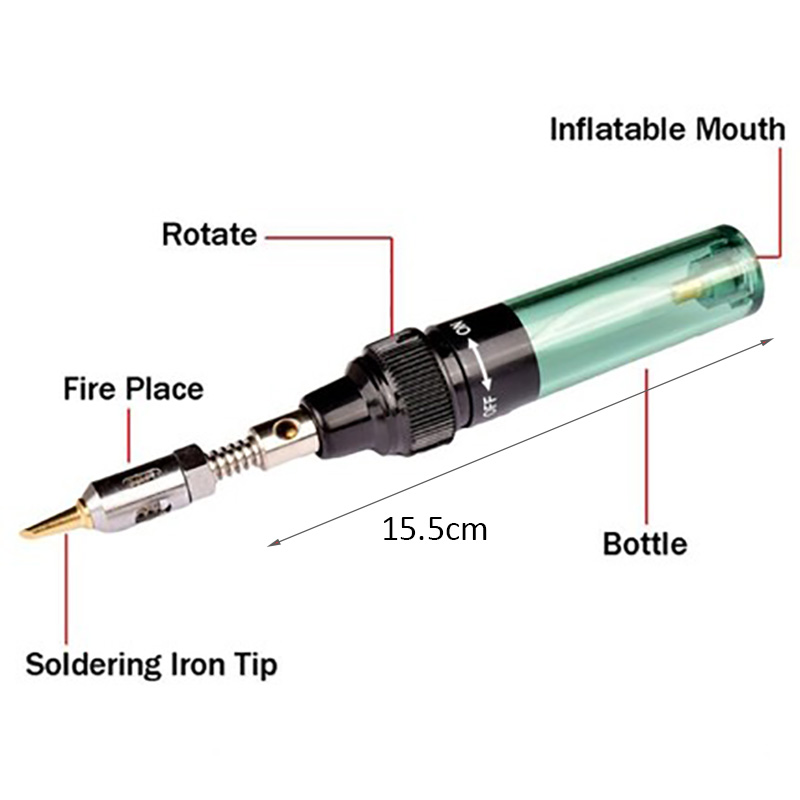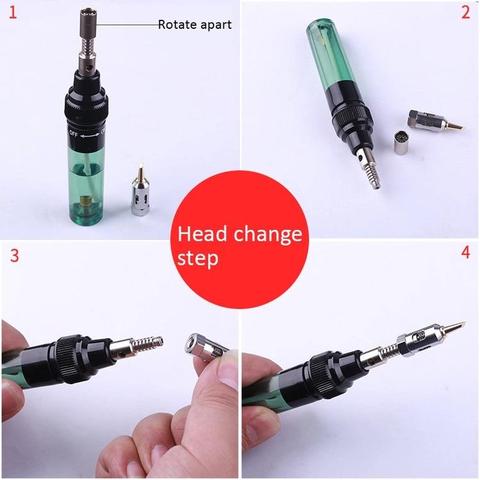 Meet all your needs:
1. Relaxation rust metal screw kit. laboratory heating study. kitchen baking tool. factory equipment maintenance.
2. Welding Automobile. truck aviation repair Hydropower engineering repair.
3. Electrical appliances. motor control box maintenance. welding. etc.
4. Wires Circuit board repair welding. IC board welding repair. home field line welding. and repair
5. Soldering on the components. etc.
6. Jewelry. glasses industry maintenance. plastic cutting
7. DIY player. can carry pocket gas welding torch. small and convenient to carry. DIY tools. can be welded and repaired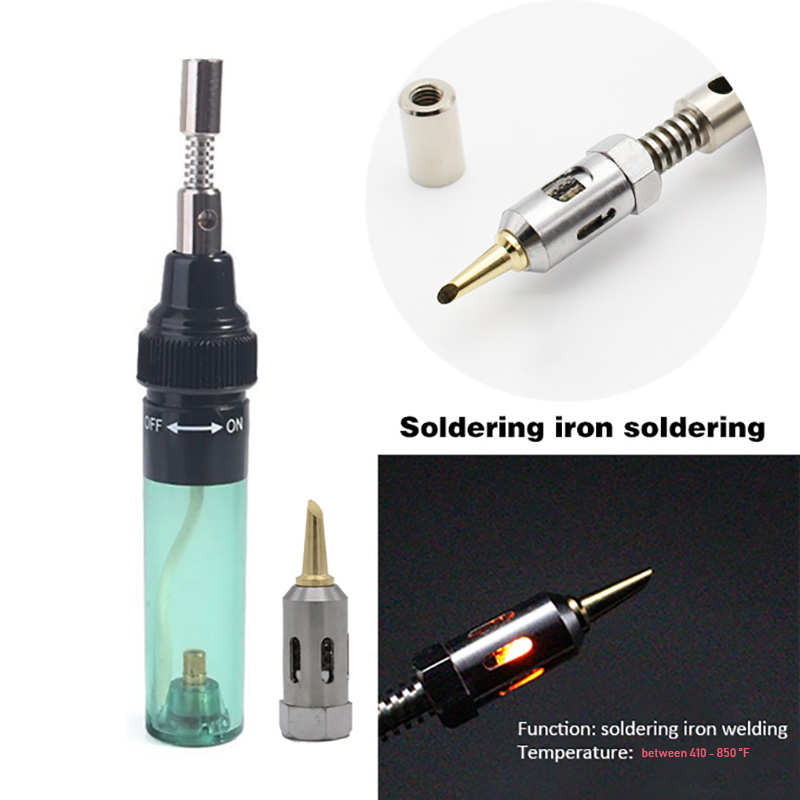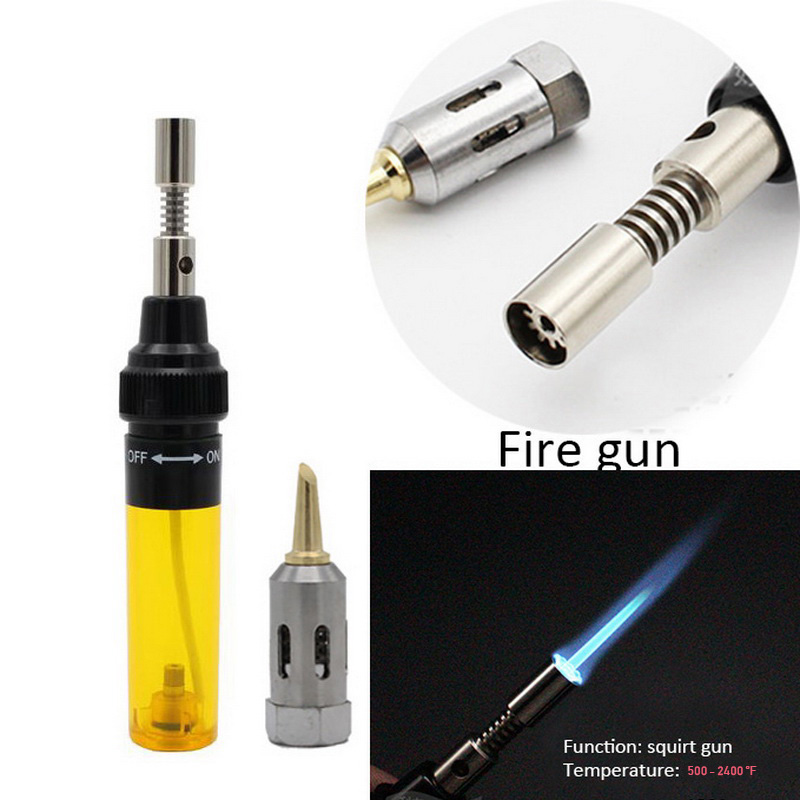 Instruction:
Install the tip 

Turn the switch on (ON position)

 

Light with other lighters/fire source

Continuous combustion until the soldering iron turns red. you can work
Fill in high-quality gas and confirm that the switch is at the OFF position.

Lead the gas tank into the air hole and press down to inflate.

The gas filling should be completed in about 10 seconds. Let it sit for few minutes. before application.

 

When the gas is filled in. and there is a squeaking sound in the tail. press the tip of the pen slightly into the airport to eliminate it.
Specifications:
Material: Metal
Filling capacity: 8ml
Temperature: Flame temperature 2300 degree (adjustable) 
Soldering iron temperature 450 degree (adjustable)
Use fuel: Pure butane
Use time: 45-95 minutes
Length: Approx. 13cm / 5.11inch
Weight: Approx. 78g