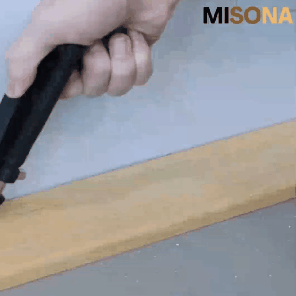 VERSATILE ADJUSTMENT – You can change its shape according to your needs. only need to change the tightness of the pencil holder and nut to achieve different shapes to complete the demand. It can be locked and fixed after each adjustment to ensure precision accuracy.

HIGH QUALITY – It is made of high-quality aluminium alloy. that surface is with an anodic oxidation treatment. which could help extend the product's service life.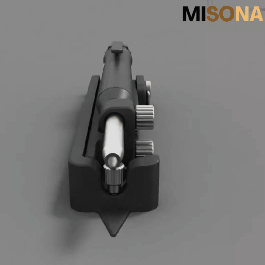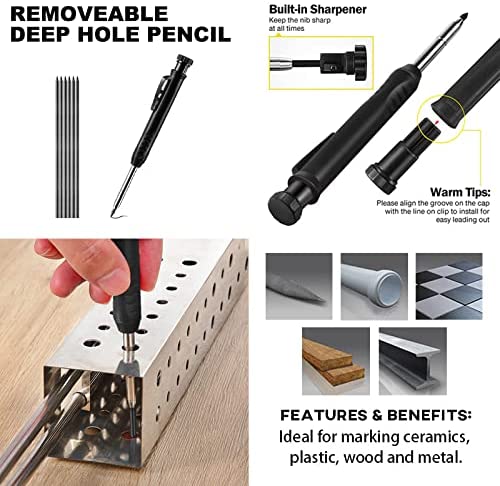 COMPACT AND EASY TO USE – The size of the product is very small. the weight is also very light. you can put it directly in your pocket. Its unique shirt trouser belt clip design makes it easy to carry and store.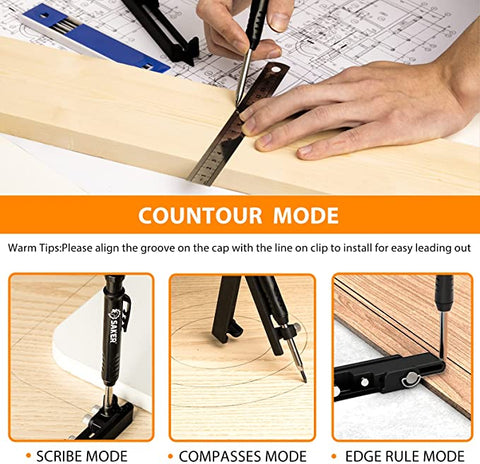 WIDE APPLICATION – It is a multi-function tool with over 15 marking applications. including tiling and paving. stud walls. gables and panelling. in-fill panels. shopfitting. and built-in furniture.