INSULATING MATERIAL: The shell is made of high-quality PVC insulating fireproofing material. safe and non-toxic. corrosion resistance. High-pressure resistance. high melting point. high-temperature resistance. can work at -40ºC to 150ºC. Long life. can be used continuously for 50 years. the service life is more 10 times than the electrical tape.
GOOD ELECTRIC CONDUCTION: The pressing sheet is high-quality conductive steel spring. good elasticity. strong toughness. high rate of electricity. energy saving. corrosion resistance. high quality. and safety.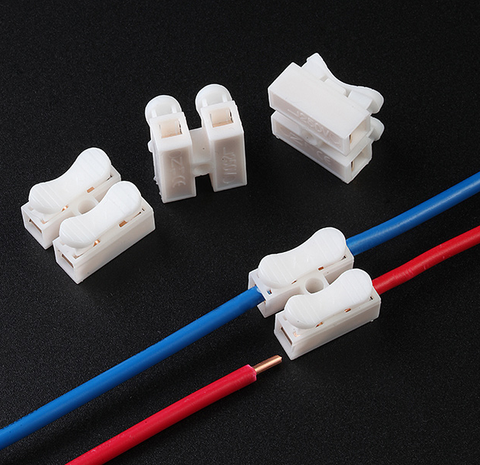 CONVENIENT TO OPERATION: Simple operation. saving time and effort. Using Spring connectors only process 3 steps: Hold down the item and press the terminal. and then put the peeled wires into the terminal. finally loose hands and finish the connection. Using screw terminal barrier block only have 3 steps too: Firstly. loose the screws. and then put the wires into holes. finally fasten the screws and over.
HIGH QUALITY: There is a clear mark on the surface. L end connects the live line. N end connects the neutral line. the product has passed CE certification. in line with UL. IEC standard requirements. Superior quality and easy to use.
MULTIPURPOSE: Can be used in motor. electrical control. power supply. home appliances. lighting. machinery. and other electrical connections.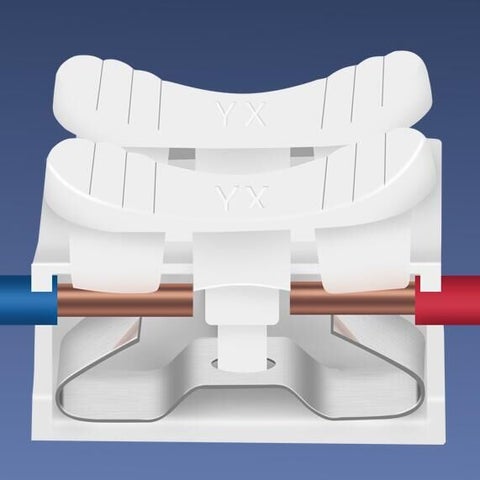 Product description
Size: Original
Fully insulated PVC wire connectors save your time and effort. give you a safe and guaranteed environment.
Specification:
Material: PVC plastic;
Metallic spring or copper screw
Color: White Wiring range: 0.2-2.5mm ^ 2
Voltage and current: 250V / 10A
Three steps to finish wire connecting:
1. Press the spring clip / Loose the screws.
2. Insert wires
3. Release the press clip / fasten the screws
Package include:
Self-locking Push-type Terminal