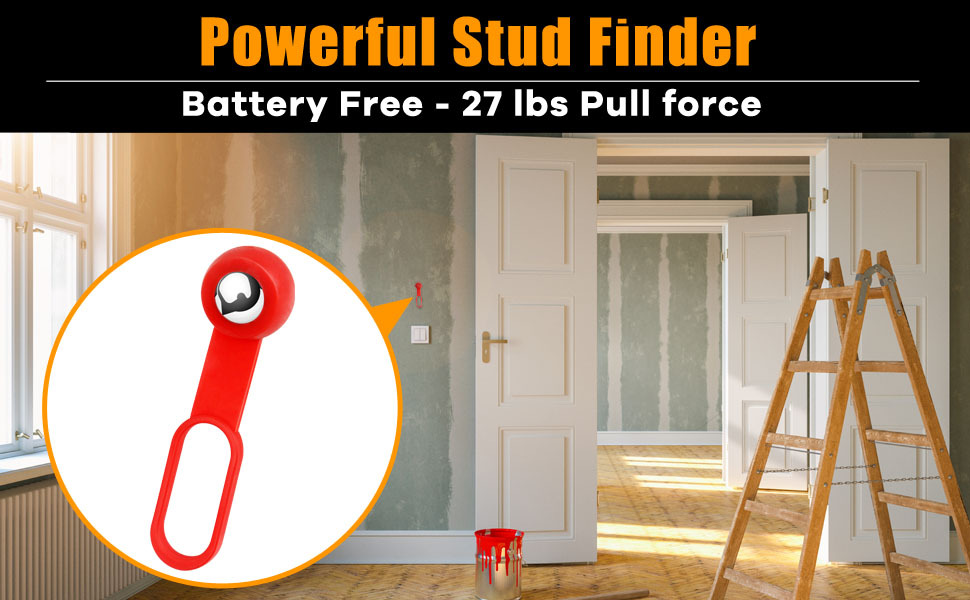 Features:
1.The world's simplest stud finder. No batteries required. this stud ball has magnetism.
2.It can quickly and accurately detect screws or nails behind wood frame walls or drywall. And this stud finder can find 40 or more steel nails in drywall 5/8 inch thick in less than a minute.
3.No need to mark or take any readings on the wall. the magnetic stud ball locates and secures the studs in the direct spot. ready for construction.
4.Stud balls can easily detect metal through high drywall. wood framing or other thicker construction materials. and unlike other types of stud finders. our stud finders can also go through up to 3/4 ceramic tile and plywood.
5.Not only can it be used as a stud finder. but it can also be used to find small metal objects that have fallen on the floor or to pull up metal objects that have fallen into a crevice.